OnCourse has made some changes to OnCourse Connect that allows you to see what your child will see.
Here's what has changed…
Just like before, when you log into OnCourse Connect, you will be taken to the Dashboard tab. Simply click on the Classroom tab. This is where your child's Classes and To-Do List live. The Classes are on the left and the To-Do List is on the right.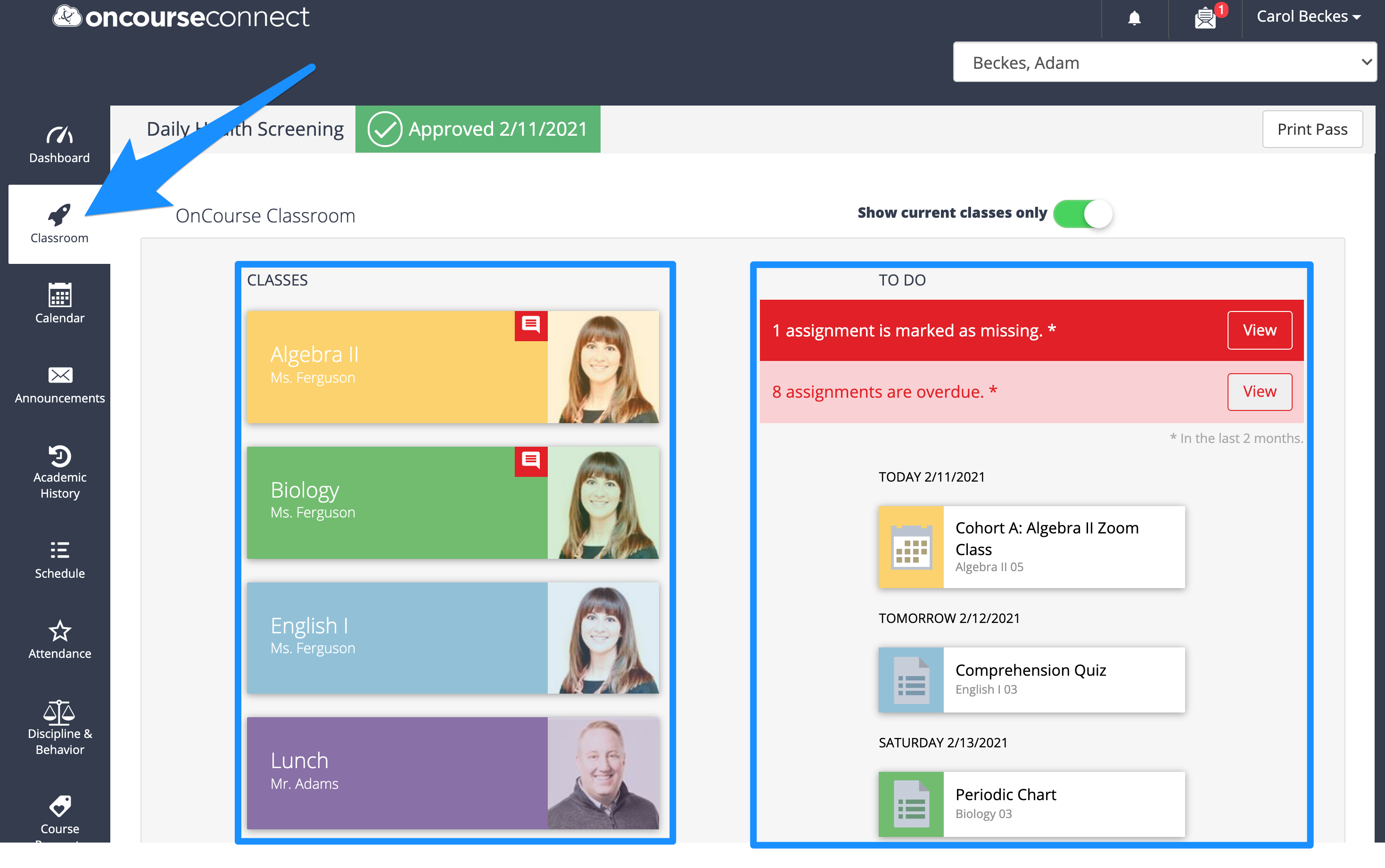 Clicking on a class gives you access to the Assignments (left), Class Resources (middle), and Messages (right) for that class.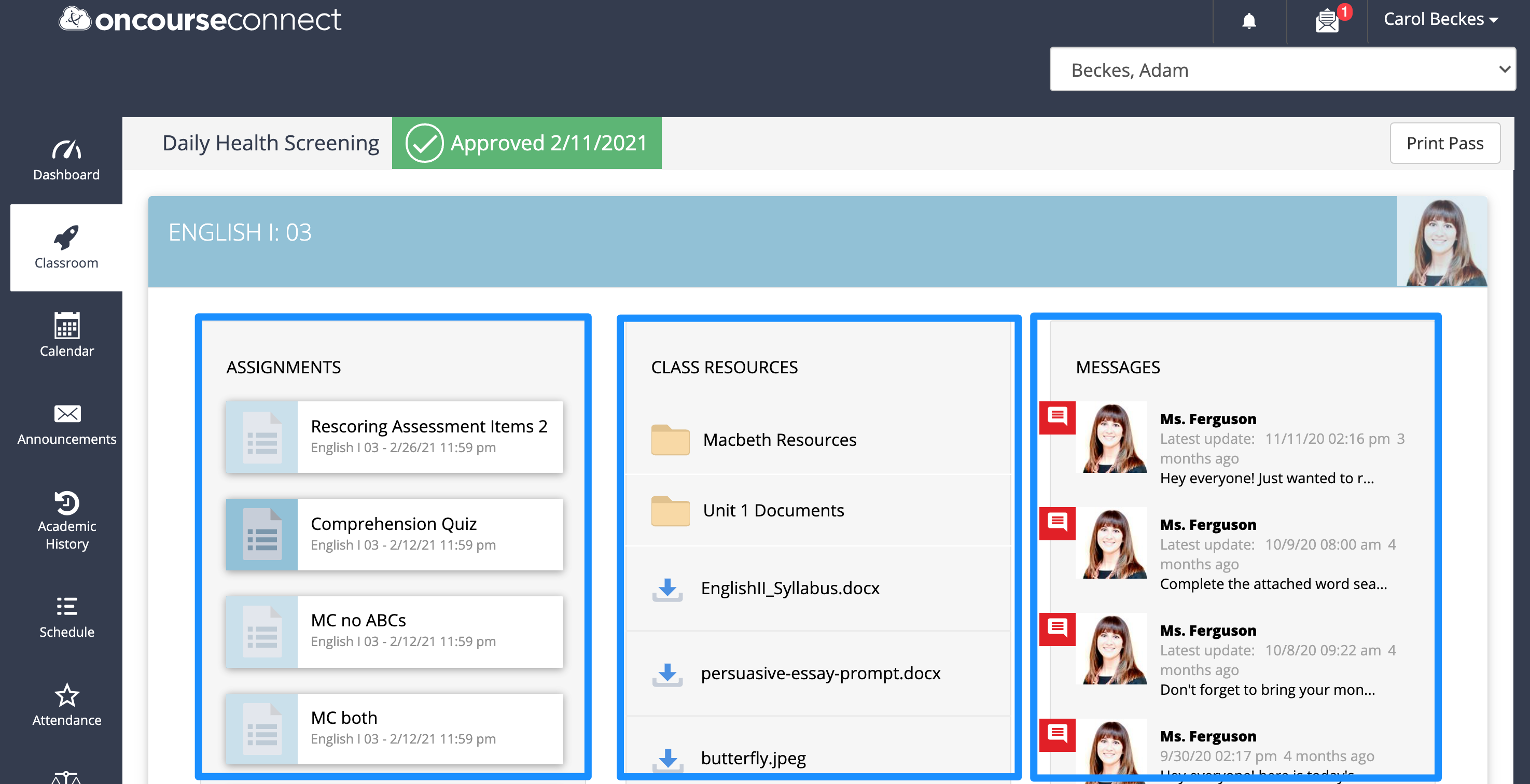 When you select an assignment from the To-Do List you will see Instructions (top), Attachments (middle), and the Turn-In History (bottom) for the selected assignment.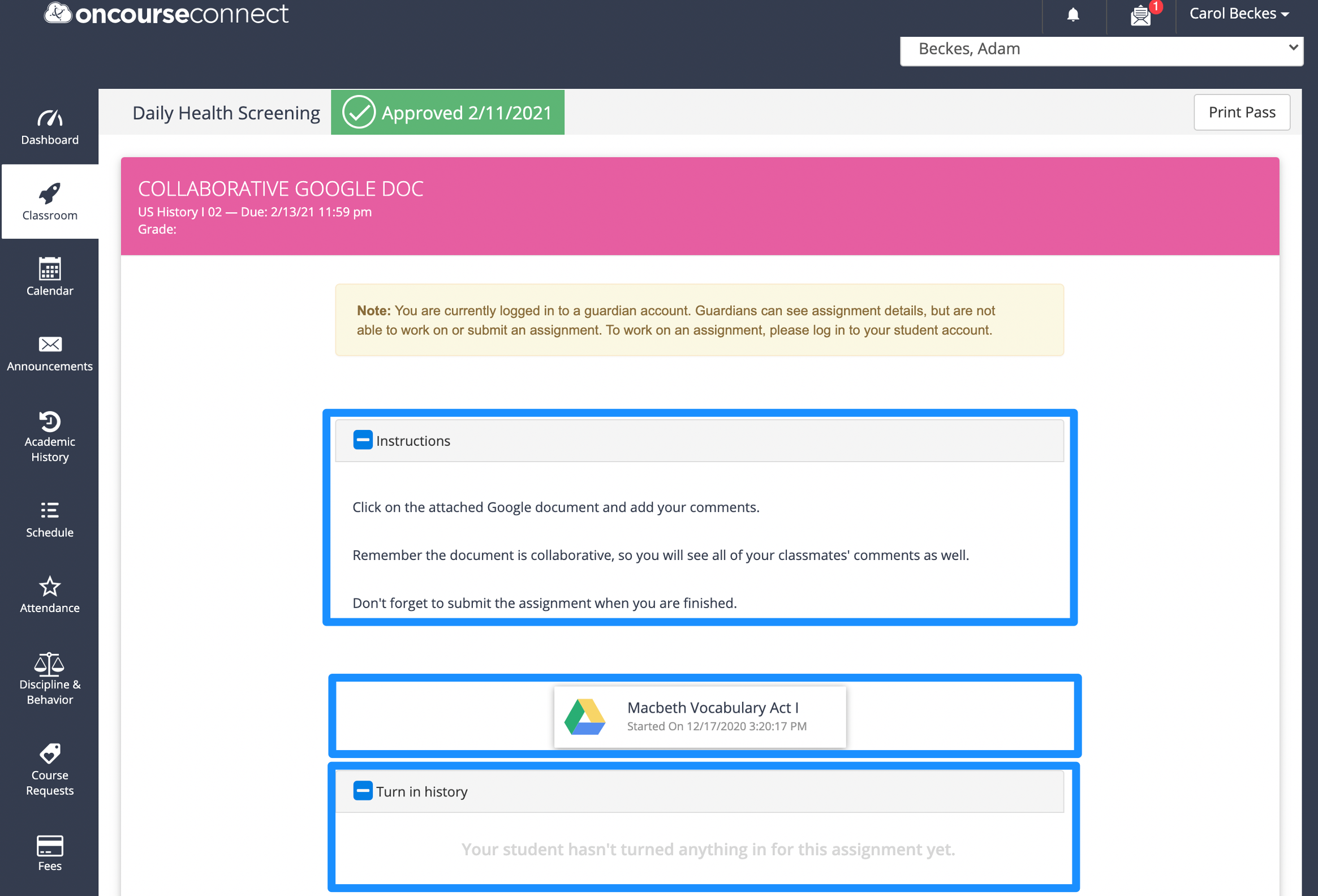 The only difference between your view and your child's view is that your view is READ ONLY. You can see EVERYTHING that your child sees, but you CANNOT make changes.
Also, if you have more than one child, you can still easily toggle between accounts.